Click here view Amelia's Disrupt HR talk on Demystifying Pronouns in the Workplace.
Learn what you need to know now BEFORE you are in the situation. Book Amelia to speak about gender inclusion to your business or at your next event.
Are you asking yourself?
Should we list pronouns in our email signatures and/or website bios?
Is "they" grammatically correct as a singular pronoun?
What does non-binary mean?
Is it possible to make a document gender neutral, and if so, how?
What is a transition plan and do we need one?
What do I do if a colleague gets misgendered in front of me?
Benefits
Gender inclusion creates a more compassionate culture, improves employee retention and recruitment, and increases your potential customer base. Aikotek gender inclusion trainings educate you and your team to understand and manage gender bias, learn the fundamentals of gender identity and gender expression, and gain the skills necessary to be an ally to customers and colleagues.
Some of us can't understand why people respond with negativity when we were "only asking a question" or "just being nice." Others are so worried about saying the wrong thing, they don't say anything at all. Gender inclusion training explains the difference between "kind" and "educated" to help you communicate with confidence.
The Workshop
Aikotek's signature workshop on Understanding Pronouns and Gender Inclusion in the Workplace is customized for your team.
Two 60-minute sessions*, ideally offered over two consecutive weeks or months.
Session One: Getting on the Same Page
Learn why gender inclusion at work matters
Recognize the difference between gender identity, gender expression, and sexual orientation
Understand common terminology
Discuss pronouns and neopronouns: when to use them, and when not to use them
Session Two: Common Mistakes & Best Practices
Verbal communication dos and don'ts
Understand gender neutrality in written communication
Learn inclusion tips for communicating with customers/clients
Get started on inclusive HR practices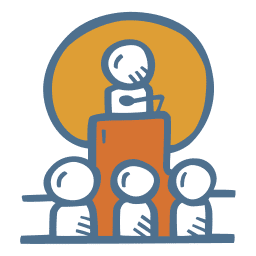 *This workshop can be delivered as a single two-hour session.
The Keynote
A one-hour conversation tailored to your business or event audience. Amelia meets with the key stakeholders to discuss your corporate culture, client relationships, and growth plan to customize a presentation.
Unique presentations are available for attorneys, typically based on practice area (CLE credits pending)
Popular Keynotes
What HR Professionals Need to Know about Gender Inclusion
Client Facing Communications: Gender Inclusion for Lawyers
Assessing the Risk and Value of Becoming a Gender Inclusive Workplace
The Training Program
Gender inclusion training begins with the same content for all employees. After the initial session to get everyone on the same page, training is offered in customized modules.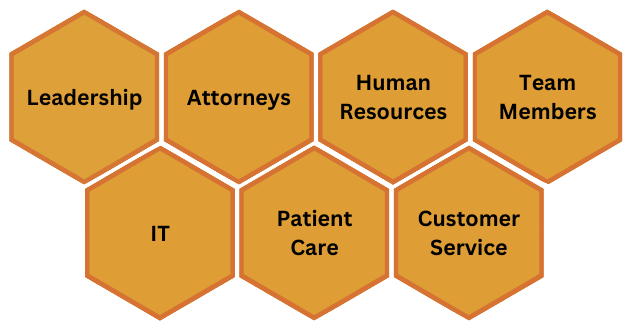 Attorneys (buy practice area, as necessary)
Leadership
Human Resources
Team Members
IT
Customer Service
Patient Care
Testimonials
"Amelia taught me new things which I always appreciate. I think the material was presented as simply as you could make it, which allowed for better understanding and confidence to use in practice."
"… an absolutely wonderful presenter. They addressed very important issues with ease and helped me understand how to continue to be
inclusive, educated, and respectful."
Representative Clients