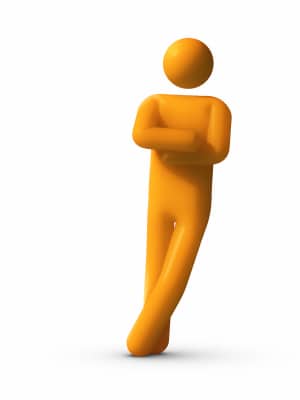 Amelia J. Michael (she/they)
Amelia has two passions in her life that run parallel to one another: training and social justice. Amelia's professional mission is to help companies learn, while her personal mission is to support marginalized members of society, especially as it relates to preventing gender-based violence.
Amelia co-owned ANSi Consulting (Mt. Laurel, New Jersey) for over 15 years, and transitioned it from a back-end IT development and support company into a Management Consulting Firm. She accomplished this by identifying clients' priorities at all organizational levels, which translated into offering value-added educational and process improvement services. In 2010, she founded Aikotek LLC, focusing on the things that IT companies were not doing, namely teaching users to understand technology and bridge the communication gap between humans and their machines.
Amelia's passion for social justice began as a teenager, when she participated in an underground feminist movement in Israel that aimed to raise awareness about consent. That early experience led Amelia to obtain her certification as a crisis and domestic abuse counselor through the Commonwealth of Pennsylvania in 1994, working as an emergency room volunteer, and growing to offer private counseling.
Her experience at Aikotek combined with her crisis counseling background led Amelia to identify a specialty helping people confront their fears around technology. Technology and the change it introduces into people's work lives can be scary and painful. Amelia understands such responses and disarms them through targeted questioning and active listening, process analysis, and customized training or recommendations.
In 2018, Amelia co-founded Polycute.com to serve and celebrate the LGBTQ+ and polyamory communities with unique greeting cards and gifts. Polycute especially enjoys offering greeting cards with alternative inside text options to serve multiple relationship styles, and transforming traditional his and hers items into more inclusive his, hers, and theirs lines.
Amelia's continued work with marginalized communities has inspired her to launch Aikotek's Gender Inclusion for Business Program, as well as her coaching programs. Her programs help people improve their communication, understand consensual non-monogamy, and help parents, grandparents and family members who struggle to adjust and accept a loved one's LGBTQ+ truth.
Curious about the company's name? Then wonder no more – Aikotek's founder adores the famous "Iko Iko" song which originates from New Orleans in the 1950s. Reinterpreted musically many times since then, the song's history reflects Amelia's communication style: there are many ways to teach and learn, because we all process change differently. It's important to find the style that helps you to best be heard. Amelia maintains a collection of recordings by every artist who has ever performed the song. If you are wondering, the count is currently at 58 artists (in 9 languages).
Amelia holds a B.A. in American Post-Modernism from Temple University (Philadelphia, Pennsylvania). Never one to fear change, she created the curriculum for her undergraduate degree as a student in Temple's honors program. She also completed coursework at Temple toward a Masters of Education, specializing in Psycho-Educational Processes. Most recently, Amelia earned her Certificate in Diversity and Inclusion from Cornell University.
When she is not working or championing social justice, Amelia enjoys a regular yoga practice and a daily meditation practice. She also teaches meditation on an individual basis. Amelia is the lead singer of the 'Rents, a local NJ band that plays rock, blues and R&B, and she loves to record vocals for artists upon request. She has a unique start to her music career, which you can read about in an article featuring her in the Philadelphia Gay News in February, 2021. Her motivation and greatest source of joy comes from her favorite human, her daughter, Sagan.