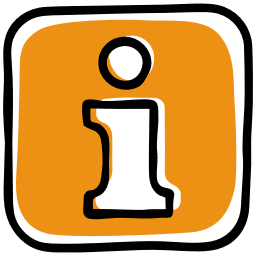 What is a digital badge?
A badge is a digital representation of a learning outcome, experience, or competency which can be verified in real-time, online. Digital badges can be used in email signatures, digital resumes, websites, and on social media sites such as LinkedIn, Facebook, and Twitter. They contain detailed information that provides context around what exactly was achieved, which organization recognizes the achievement, and the individual or business who earned the recognition.
Why is Aikotek Offering Digital Badges?
We know many people proudly list their certification(s) on their social profiles, email signatures, and other platforms, so we are providing digital badges to help you display a visual depiction of your accomplishments. In addition, a digital badge conveys other critical information, such as what it takes to earn the certification(s), key skills you've demonstrated, and when you earned the certification(s).
What are the benefits of a badge?
Representing your skills as a badge gives you a way to share your abilities online in a way that is simple, trusted and can be easily verified in real time. Badges provide employers and peers concrete evidence of what you had to do to earn your credential and what you're now capable of.
How does my certification get displayed as a badge?
We have partnered with Credly to translate the learning outcomes you've demonstrated into a badge, issued and managed through the Credly Platform. The technology Credly uses on its Platform is based on the Open Badge Standards maintained by IMS Global. This enables you to manage, share and verify your competencies digitally.
What are Credly and Acclaim?
Credly empowers organizations to officially recognize individuals for demonstrated competencies and skills. Their mission is to connect people to opportunity based on their talent and capabilities. Thousands of organizations use Credly to make their students', employees', and members' achievements visible, including Yale University, Harvard, the New York City Department of Education, Adobe, SUNY, University of Central Florida, Training Magazine, and Smithsonian.
How will I know if I have earned a badge?
You will receive an e-mail notification from the Credly Platform ([email protected]) with instructions for claiming your badge along with information about setting up your account for managing and sharing your certification.
How can I be sure I receive my badge notification email?
To make sure you receive your badge notification email, and that it doesn't wind up in your spam folder, add [email protected] as a Contact or Safe Sender in your email settings. Instructions for adding a new contact vary by email provider, so consult your email provider to learn how. Or contact the support team at [email protected] with the name of your email provider (Outlook, Gmail, etc.) and you will receive detailed instructions.
What if I don't want my badge to be public?
You can easily configure your privacy settings in the Credly Platform. You're in complete control of the information about yourself that is made public.
Is there a fee to use Credly?
No. Digital badging is a benefit of Aikotek training. The service is provided to you at no charge.
What's to keep someone else from copying my badge and using it?
While badges are simply digital image files, they are uniquely linked to data hosted on the Credly Platform. This link to verified data makes them more reliable and secure than a paper-based certificate. It also eliminates the possibility of anyone claiming your credential and your associated identity.
Where can I share my badge?
You can share your badge directly from the Credly Platform to LinkedIn, Twitter and Facebook; over email; embedded in a website or in your email signature.
How can I attach my badge to my email signature?
Adding a hyperlinked badge image to your email signature is a great way to make sure your professional network is aware of digital credentials. Email clients handle images within signatures differently. Some, like Outlook, require a resized image and a hyperlink. Others, like Gmail, allow you to copy and paste a badge and hyperlink it into your email signature. Click here to read a blog post on how to attach your badge to your email signature.
Can I export badges issued through Acclaim to other badge-storing platforms?
Yes, you can download your badge from the Share Badge page. Your downloaded badge contains metadata embedded into the image. This allows you to store your badge on other reputable badge sites.
Can I import badges issued from other platforms into Credly?
Not at this time.
I have a question about the Credly Platform. Where can I find support?
You can find answers to frequently asked questions here: support.credly.com